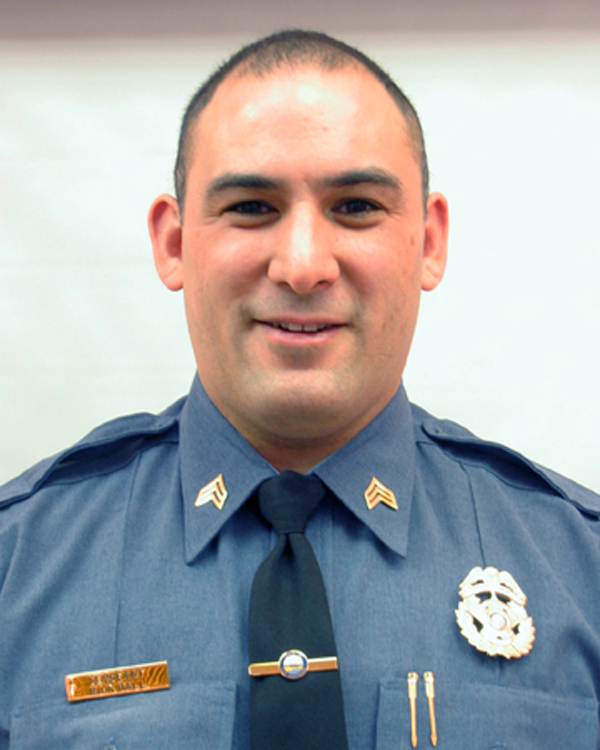 Rick spent the first part of his life growing up in Vermont around the St. Johnsbury area, and graduated from St. Johnsbury Academy in 1987 where he played baseball, football and was a three-year Captain of the wrestling team.
Rick started his law enforcement career in the town of Lancaster in 1991 as a part-time officer and was hired full-time in 1993.  He also worked for the town of Carroll starting in 1996 as a part-time officer, where he also performed the duties of school resource officer at White Mountains Regional High School.  Rick next served with the Bethlehem Police Department for eight years starting in 1997 as a part-time officer, was hired in 1998 full-time as a Patrolman, was promoted to Sergeant, and in his last year to Interim Chief of Police. Rick then returned to the Lancaster Police Department for three years as a full-time officer and has stayed on there as a part-time officer as well.
Rick is an OC Pepper Spray Instructor, TASER Instructor, Edged Weapons Defense Instructor and Field Training Officer.
Rick is a MOAB Instructor for Weeks Medical Center in Lancaster and teaches their staff on a quarterly basis in Management Of Aggressive Behavior.
Rick is a 2nd Degree Black Belt instructor in Shotokan Karate and co-owns White Mountain Karate in Lancaster with his mother and stepfather.  Rick teaches his students traditional Japanese Karate self-defense, along with other techniques from Muay Thai (Kickboxing), grappling/Jujitsu and other martial arts.
Rick enjoys working out, traveling, motorcycling, snowmobiling, reading, and listening to music among many other things.
Rick feels blessed to be working in the town of Sugar Hill.  He truly appreciates the aesthetic beauty of the town and the pride and involvement of its residents in all of the community activities.
"Learn to enjoy every minute of your life. Be happy now. Don't wait for something outside of yourself to make you happy in the future. Think how really precious is the time you have to spend, whether it's at work or with your family. Every minute should be enjoyed and savored."
| | |
| --- | --- |
| — Earl Nightingale: | Was a motivational speaker and author, a radio personality, and the co-founder of Nightingale-Conant |
Rick wants you to know that:
Life is a series of choices.  Choices that occurred in the past are done.
What you choose to do right now is what truly matters.