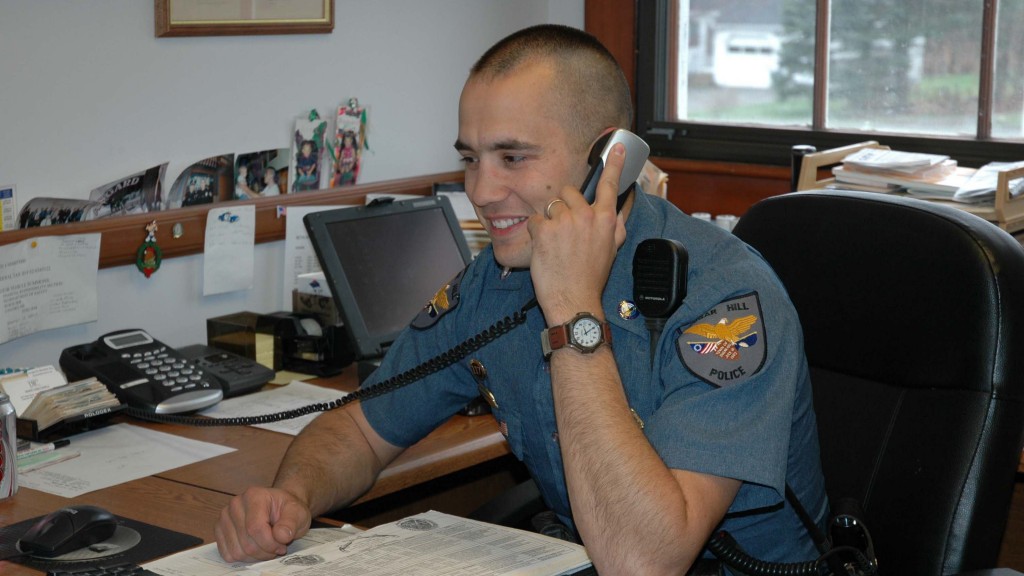 Jose Pequeno was hired as Sugar Hill's Police Chief in 2002.  As a member of the New Hampshire National Guard, Jose was deployed to Iraq in May of 2005.  Proud to serve his country, Chief Pequeno was saddened by the fact that he would be away from his wife Kelly, daughters Alexandria and Mercedes and his son Gaige.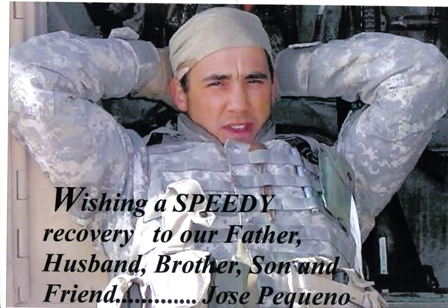 On March 1, 2006, the community received news that Chief Pequeno had been seriously injured when he and two fellow soldiers had been ambushed. This would be the second injury for Jose. Chief Pequeno's most serious injury occured when shrapnel entered the lower left hemisphere of his brain, however he also sustained injuries to his back and arm.  Chief Pequeno remained in a coma for several months, during which time the wounds to his back and arm were able to heal. The recovery from the injury to his brain is an ongoing process.
To this day, Chief Pequeno is unable to care for himself and remains in a hospital requiring around the clock care.  As Chief Pequeno continues his struggle to heal from the injury to his brain, he remains in our prayers. His genuine and caring style of policing is missed by the Sugar Hill community. This was made clear when the community hosted numerous  fundraisers for Chief Pequeno and his family. On April 8, 2006 the community came together and in one evening raised over $25,000. All of the funds raised were put towards a project affectionately entitled "Bring Jose Home".
Since his families' small home in Lisbon could not be renovated to meet Chief Pequeno's special needs, it was determined that a new home would be necessary. Sugar Hill Fire Chief Allan Clark spear headed the "Bring Jose Home Project", which raised over $150,000.00 to provide Jose and his family with a new, handicap accessible home.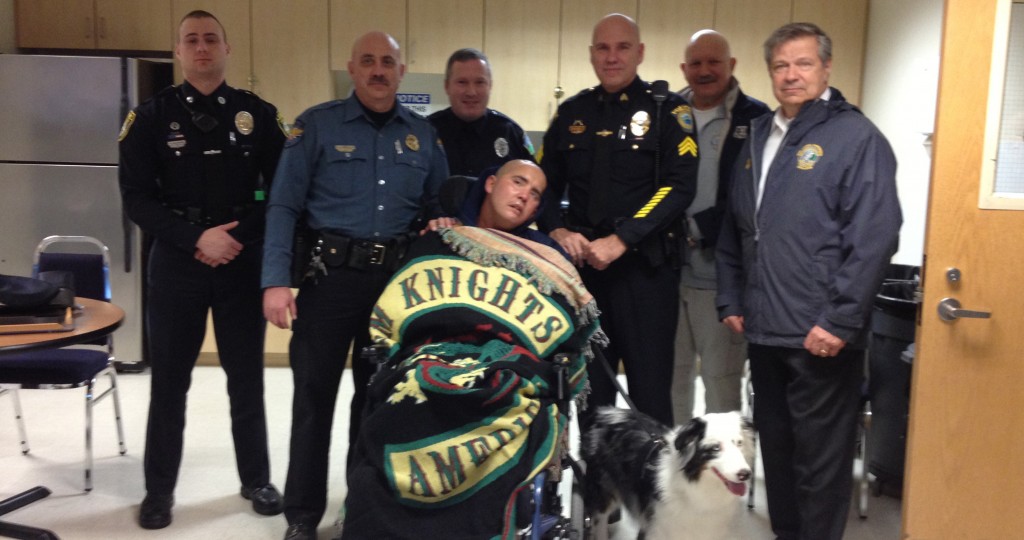 Thanks to financial donations and the volunteer work of many people in Sugar Hill and the surrounding communities, there is a new home waiting for Jose when he is released from the Hospital.  Last but certainly not least, the North Country Public Safety Officers Benevolent Foundation, a non-profit organization, was created. This wonderful organization provides assistance to all Public Safety personnel and their families who find themselves in need.
(Click HERE to learn more about the foundation)